The mission of the Facilities and Services committee is to provide the Lehigh campus community with a safe and efficient transportation plan that will enhance the accessibility, mobility and speed of transit on campus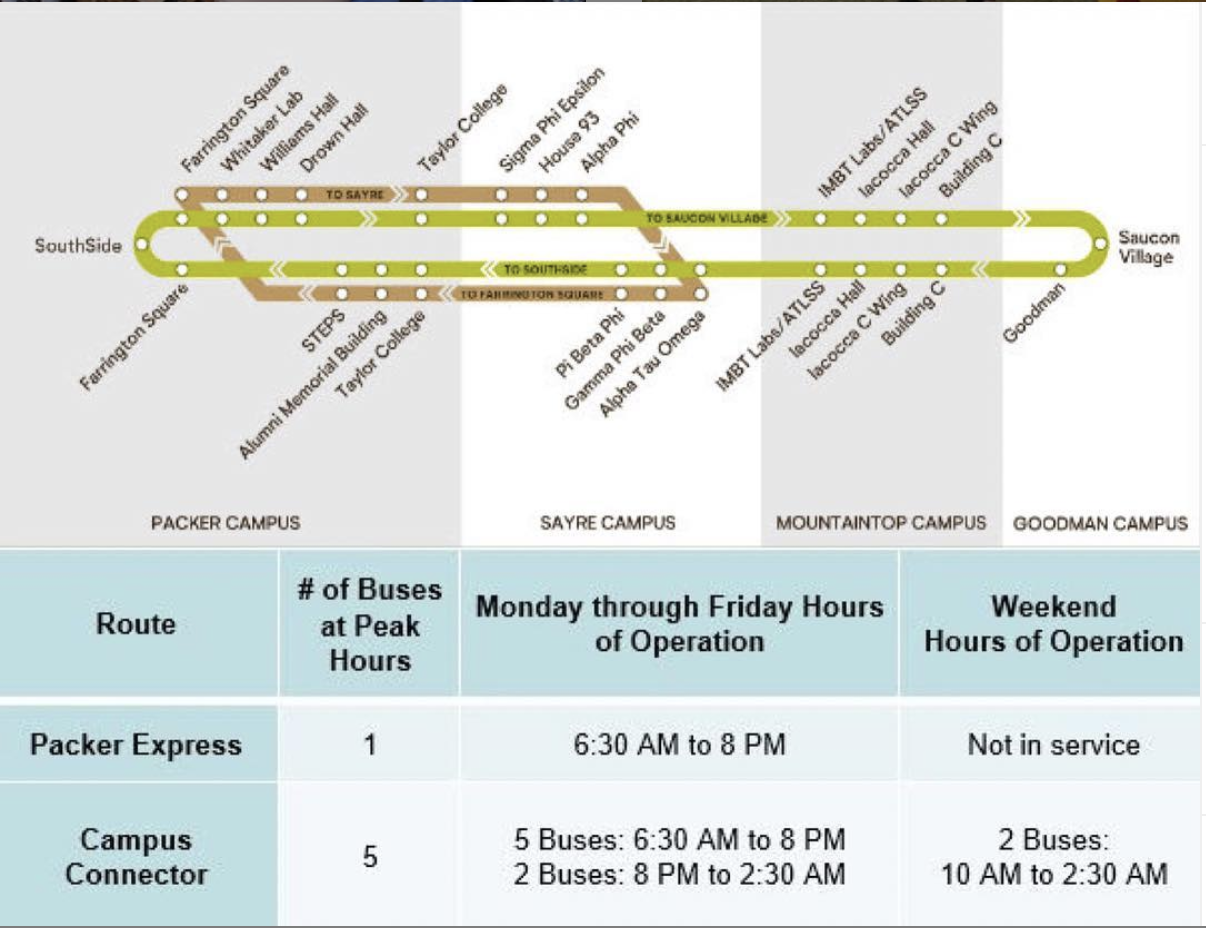 The Facilities & Services committee works closesly with administrators and offices across campus to convey student feedback, including but not limited to: Communications and Public Affairs, Dining Services, Library and Technonolgy Services (LTS), Office of Housing Services, and Parking Services.
The Facilities and Services Committee worked with Transportation Services to create new bus routes, pictured in the image above.
The 2018 Housing Resolution
Committee members played a key role in the development of our housing bill in Fall 2018, which contributed to the delayed demolition of Trembley Park.