The mission of the Facilities and Services committee is to provide the Lehigh campus community with a safe and efficient transportation plan that will enhance the accessibility, mobility and speed of transit on campus
Committee Chair and Update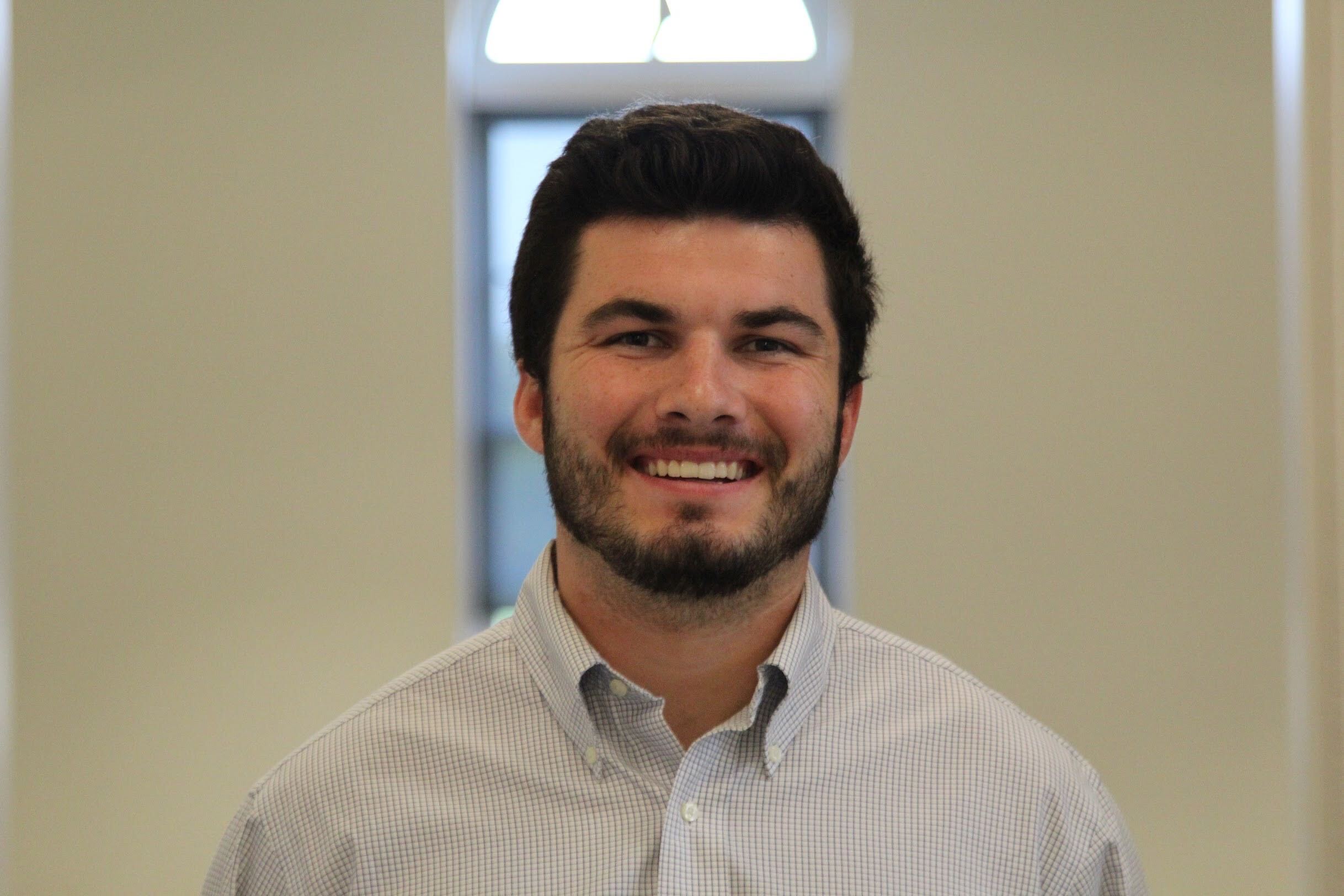 David Peterson is a senior at Lehigh double majoring in Product Design and Architecture. He is from Menlo Park, California and wants to improve facilities and services that directly impact students on an everyday basis as well as provide student input on current and future capital projects so that Lehigh can support its students to the fullest. When asked about recent accomplishments from him and his committee, he talked about how his committee organized the Thanksgiving bus to provide transportation from Lehigh to near airports for students who needed it. They also finalized a pass/fail proposal which Senate's education policy represenatives were able to get Faculty Senate and administration to accept. They are working on getting a tent outside the mail center for bad weather but also to allow students the ability to social distance whilst getting their mail, wrote a list of monthly check point incentives and criteria to propose to the Covid Response Team so that there were measurable goals that students were able to strive for. The F&S committee also finalized a list of stiudent priorities to give to the Covid Response Team to help assist them in their decision making for Spring Semester.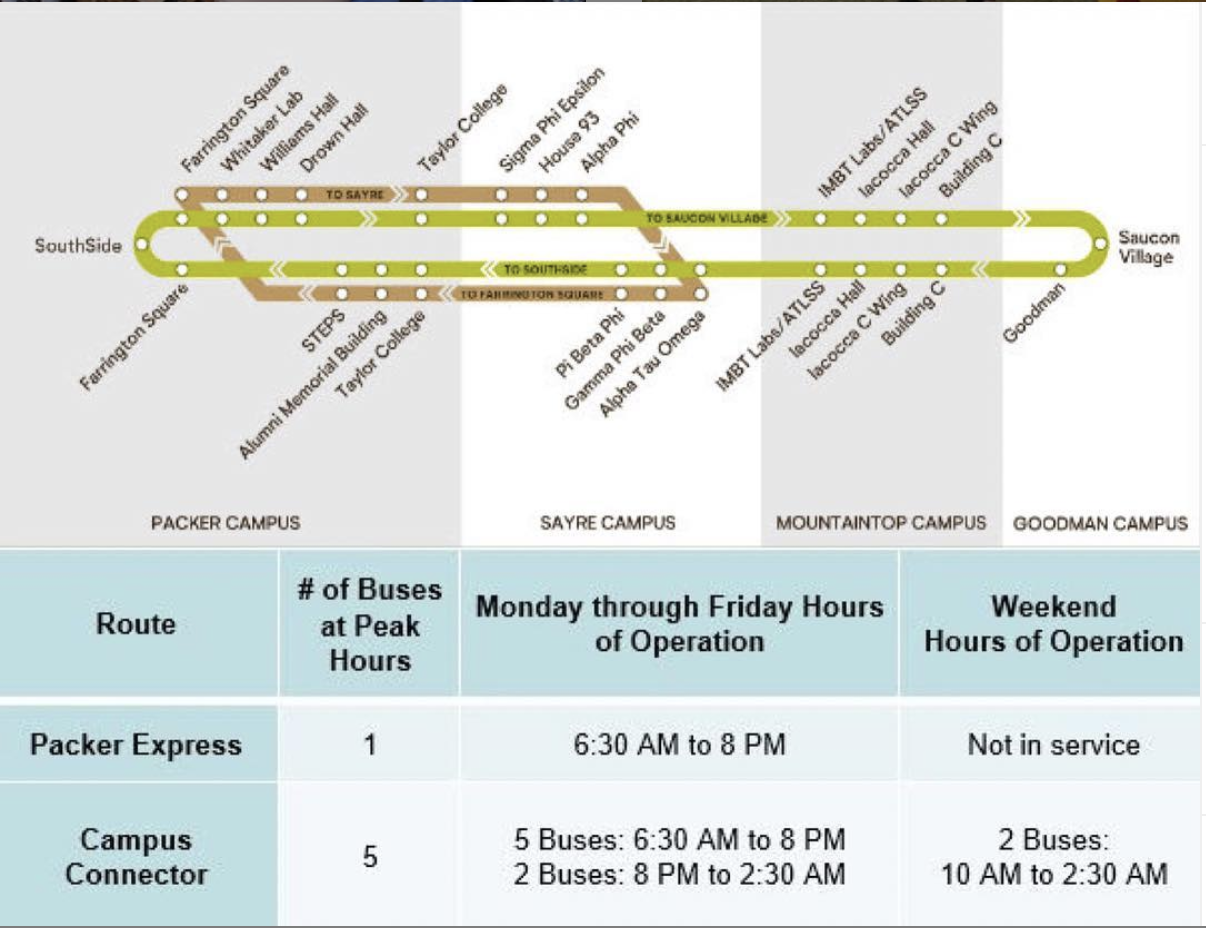 The Facilities & Services committee works closesly with administrators and offices across campus to convey student feedback, including but not limited to: Communications and Public Affairs, Dining Services, Library and Technonolgy Services (LTS), Office of Housing Services, and Parking Services.
The Facilities and Services Committee worked with Transportation Services to create new bus routes, pictured in the image above.
The 2018 Housing Resolution
Committee members played a key role in the development of our housing bill in Fall 2018, which contributed to the delayed demolition of Trembley Park.